We also welcome you to purchase from our Amazon store. Hope you can leave reviews of your experience with our products, and contact us via email or online chat with the screenshot of your review, then you will get pleasantly surprised!
Amazon top Seller Copy below code apply on Amazon
Perfect size for children: total dimensions: 160 mm x 58 mm x 31 mm, weight: 82 g.

EASY TO USE CHILDREN GAME: Labelled buttons, backlit LCD screens make these walkie talkies child's play.

HI-TECH KIDS WALKIE TALKIES: 22 channels and 99 subchannels of two-way radios long-distance fun! Walkie-Talkies Scan function for two-way radio finds open channels;

Quality assurance: we want you to play happy. If your child and adult are not satisfied with walkie talkies, you will receive a full refund.

Box contents: 2 x T799 walkie talkie; 1 x type C cable; 1 x English German bilingual instruction manual; 30 day free service.
---
| | |
| --- | --- |
| Model Number | 799-walkie talkie blau |
| Package Dimensions | 18.2 x 9 x 6.6 cm; 200 Grams |
| Colour | Blau |
| Item Weight | 200 g |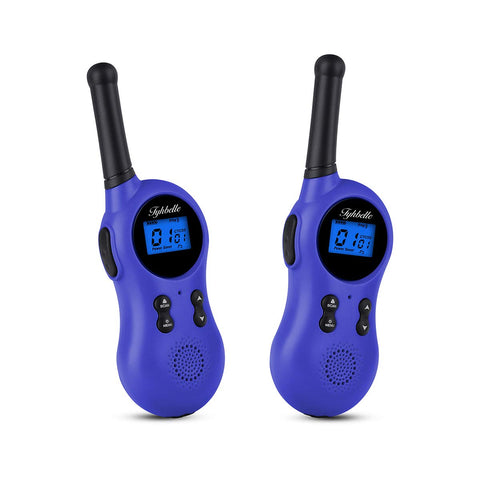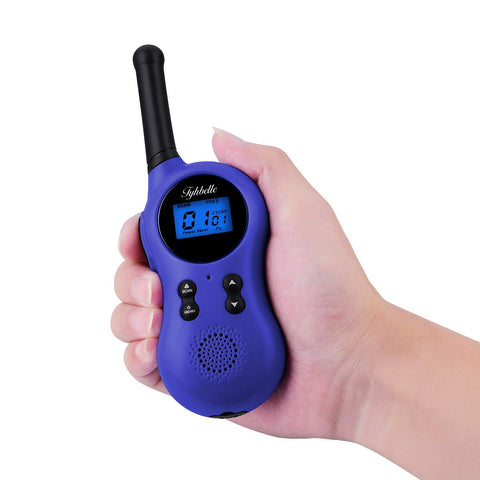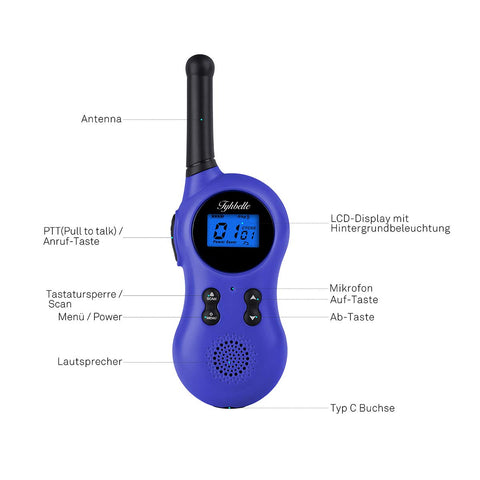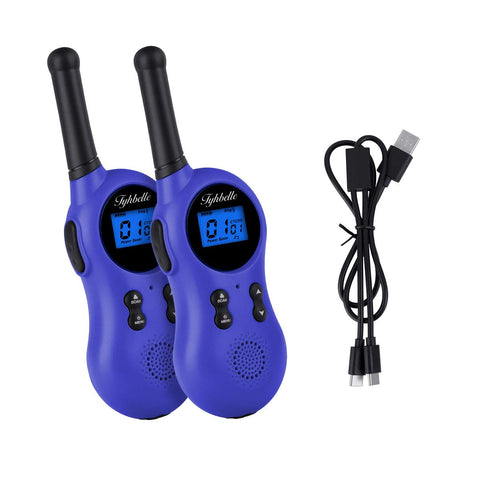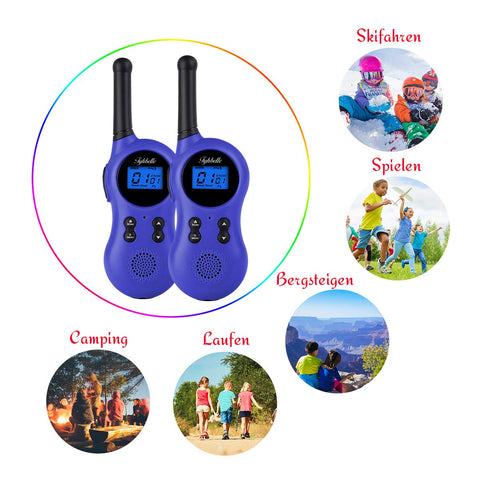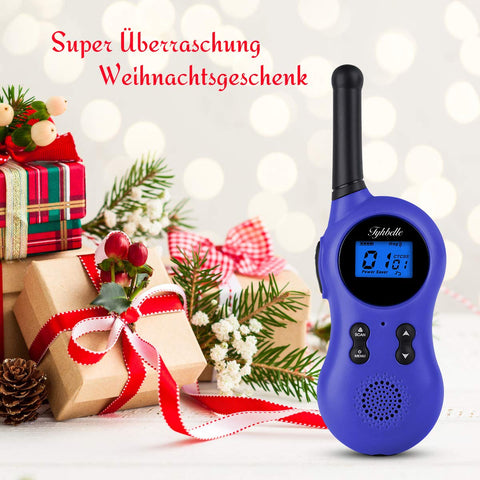 | | |
| --- | --- |
| Package Dimensions | 21.1 x 13.2 x 6.5 cm; 200 Grams |
| Colour | Hellblau |
| Item Weight | 200 g |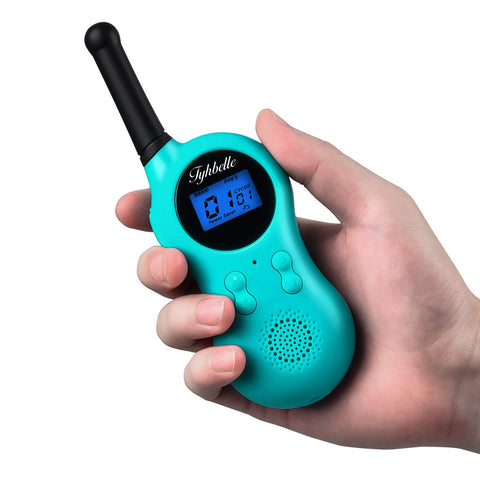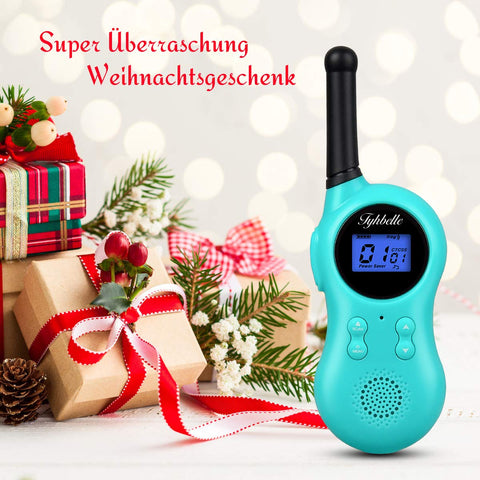 | | |
| --- | --- |
| Model Number | 799-walkie talkie pink |
| Package Dimensions | 18.6 x 8.8 x 6.6 cm; 200 Grams |
| Colour | Pink |
| Item Weight | 200 g |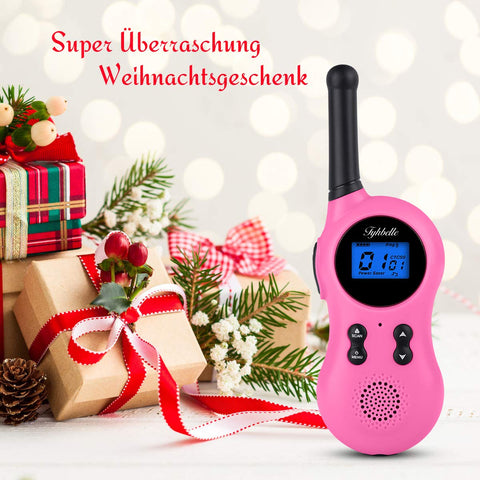 | | |
| --- | --- |
| Model Number | M605 walkie talkie grün |
| Package Dimensions | 14 x 9.2 x 5.2 cm; 180 Grams |
| Colour | Green |
| Item Weight | 180 g |